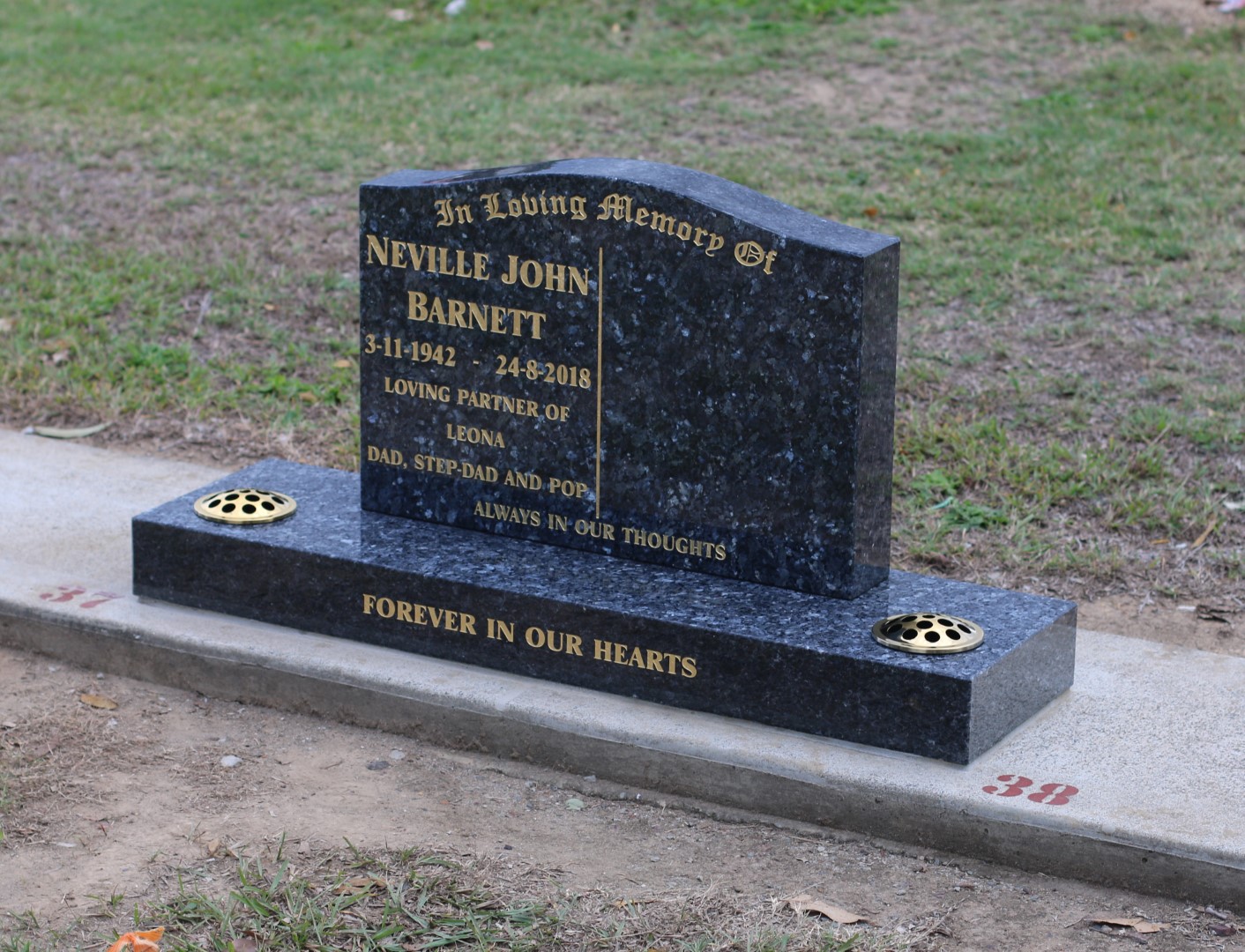 Lawn Headstones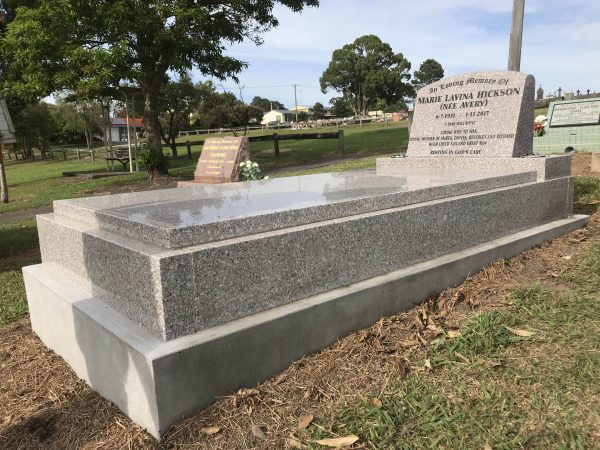 Full Monuments

Bronze Plaques
Our experienced stone masons have been installing monuments in the local cemeteries for generations. We offer a wide range of full monuments, lawn headstones and bronze plaques. Almost any combination of shape and granite can be used. If there is a particular monument you like, we can replicate it.
Serviced Areas
Cemeteries we service include:
East Kempsey Cemetery
West Kempsey Cemetery
Frederickton Cemetery
Arakoon Cemetery
Tom's Gully Cemetery
Bellbrook Cemetery
Headstone Prices
The price of lawn headstones varies depending on the type of granite, shape, size, finish, inscription (text) and location of the grave. Simple designs start from $2000 and large, elaborate designs can cost up to $6000. For a free, no obligation quote contact us with your preference of wording and style.
Monument Restoration
Our firm offers cleaning, maintenance and repair work to ensure your loved one's resting place is kept forever neat.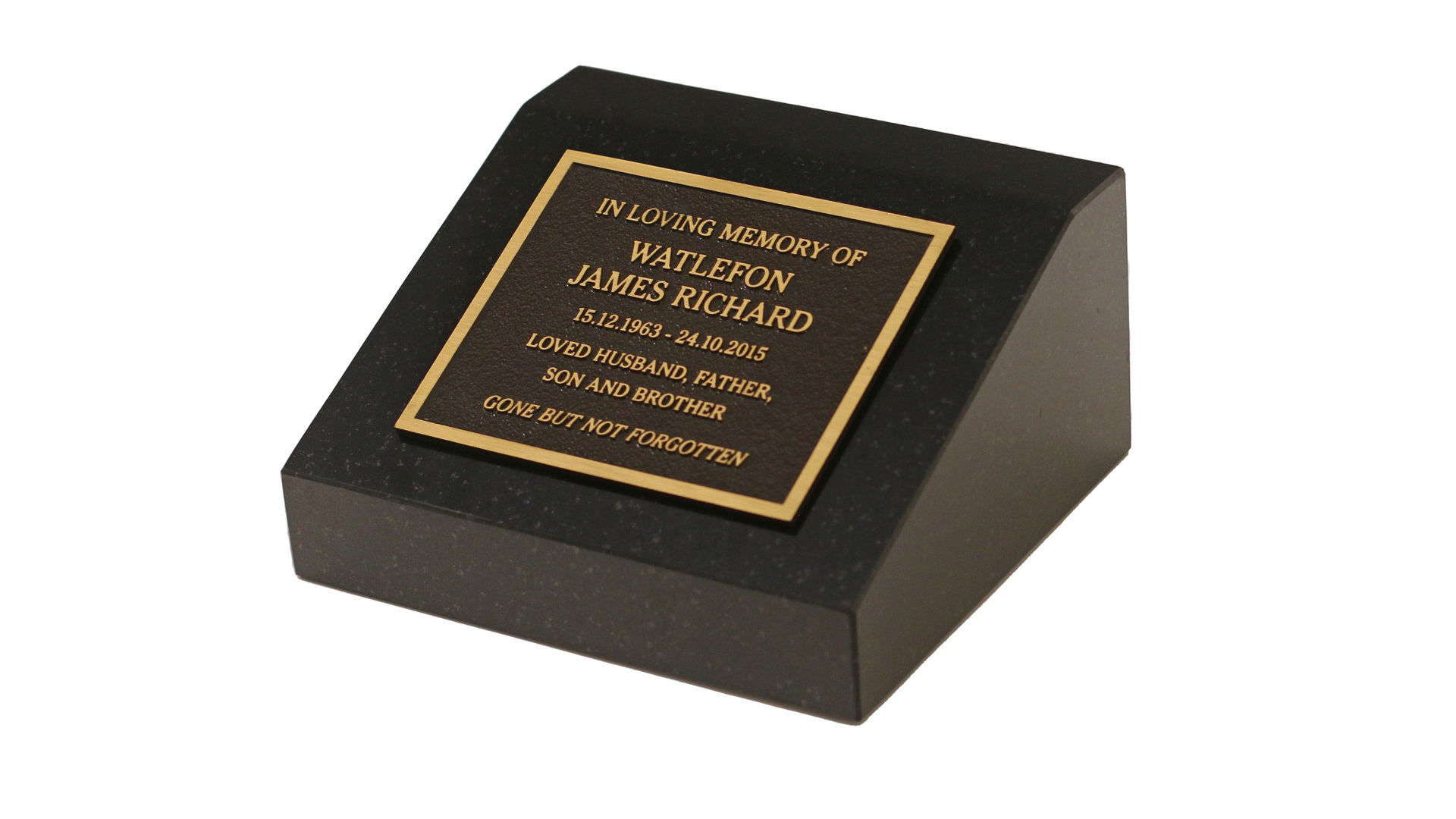 Single Plaque
A small bronze plaque on a black granite headstone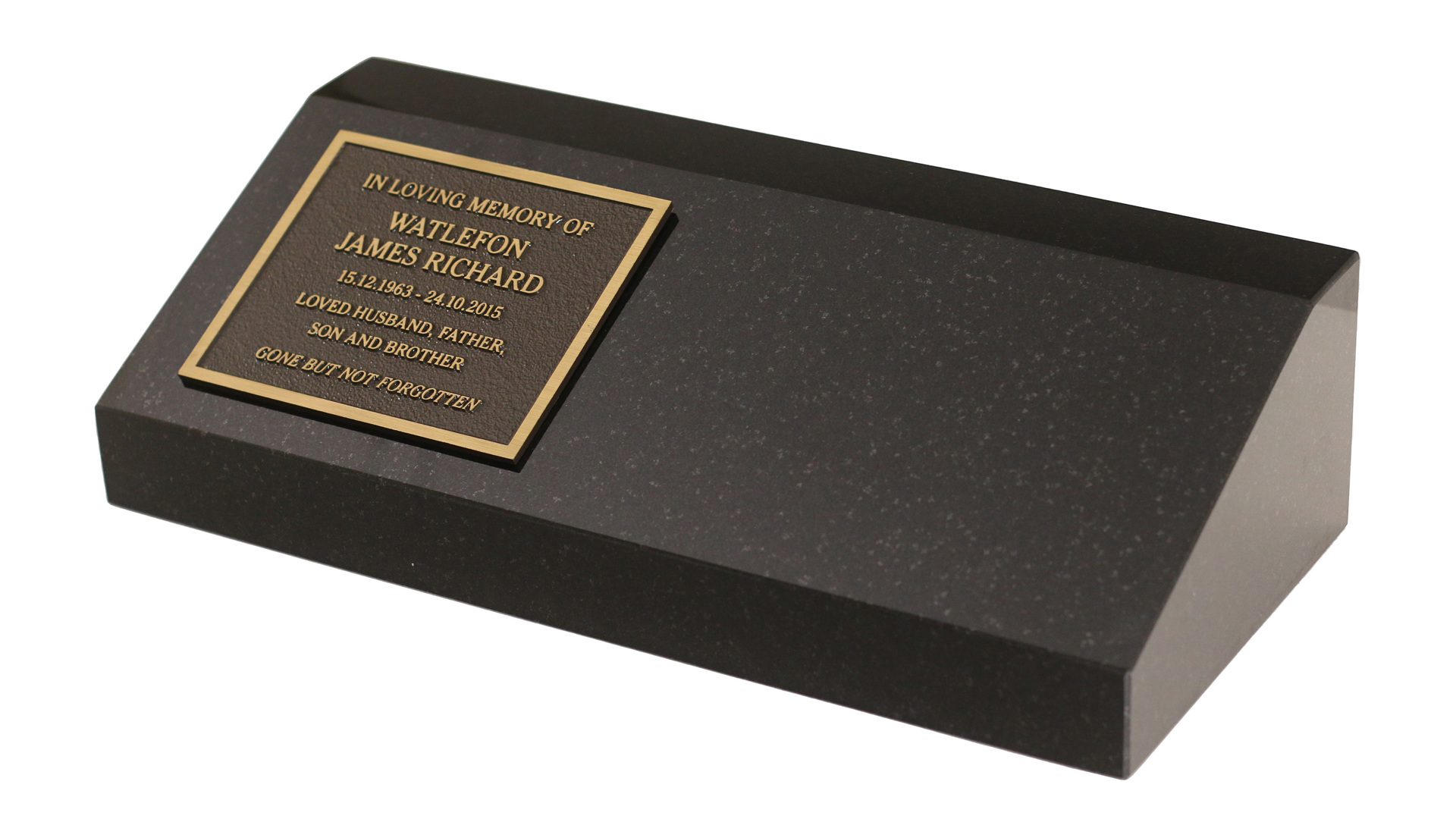 Double Plaque
A small bronze plaque on a double width black granite headstone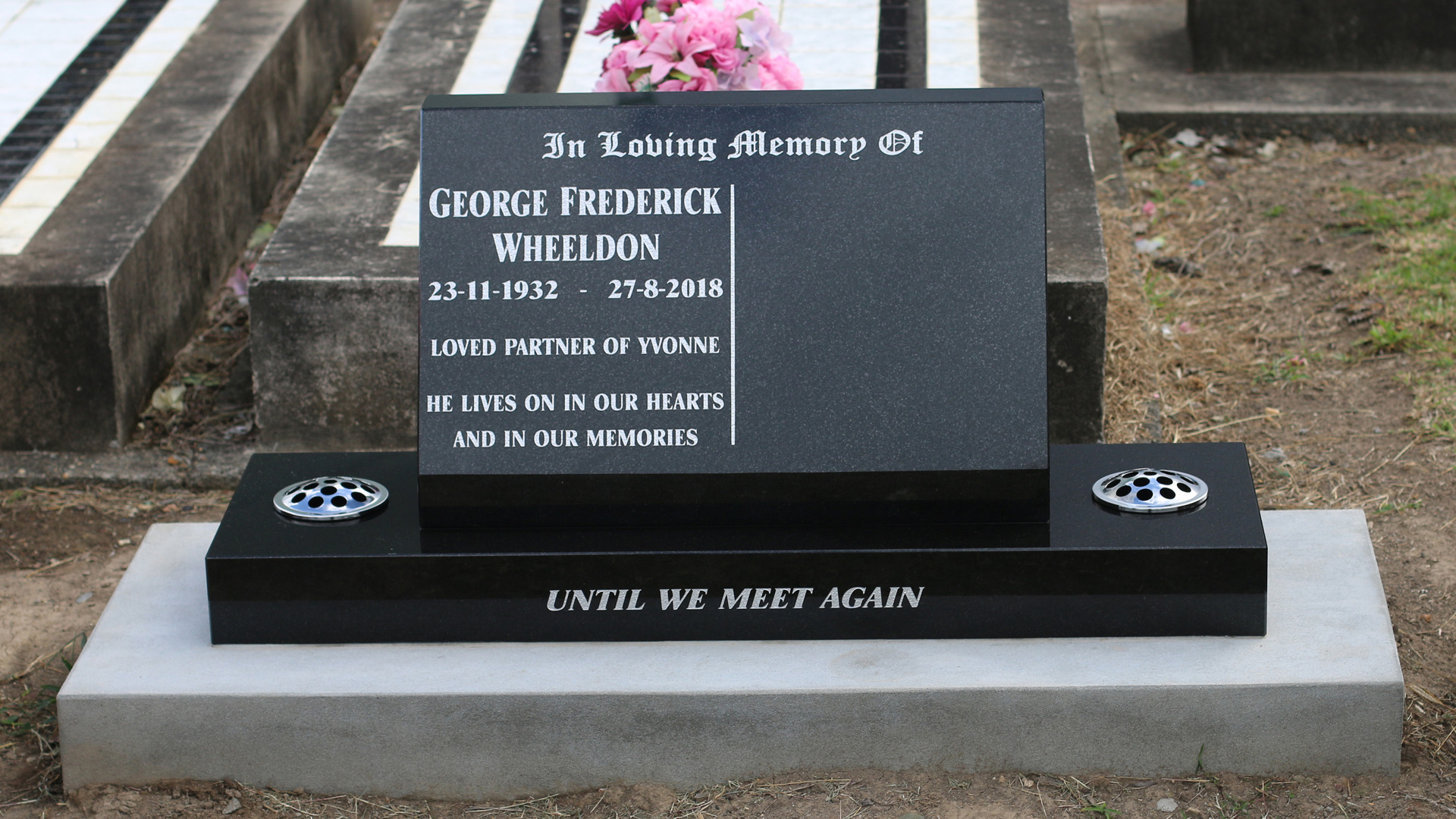 Wheeldon
A black granite headstone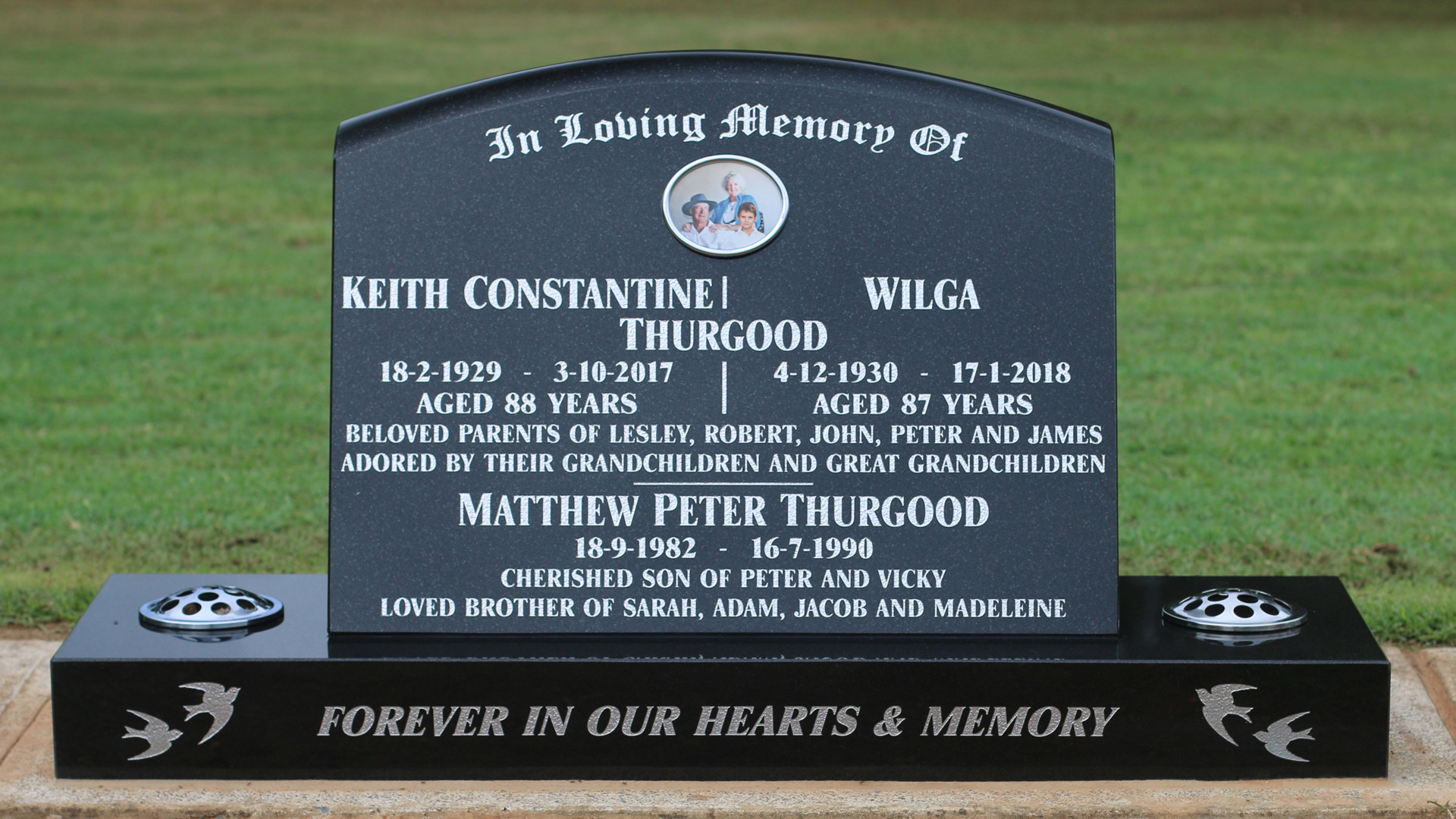 Thurgood
A black granite headstone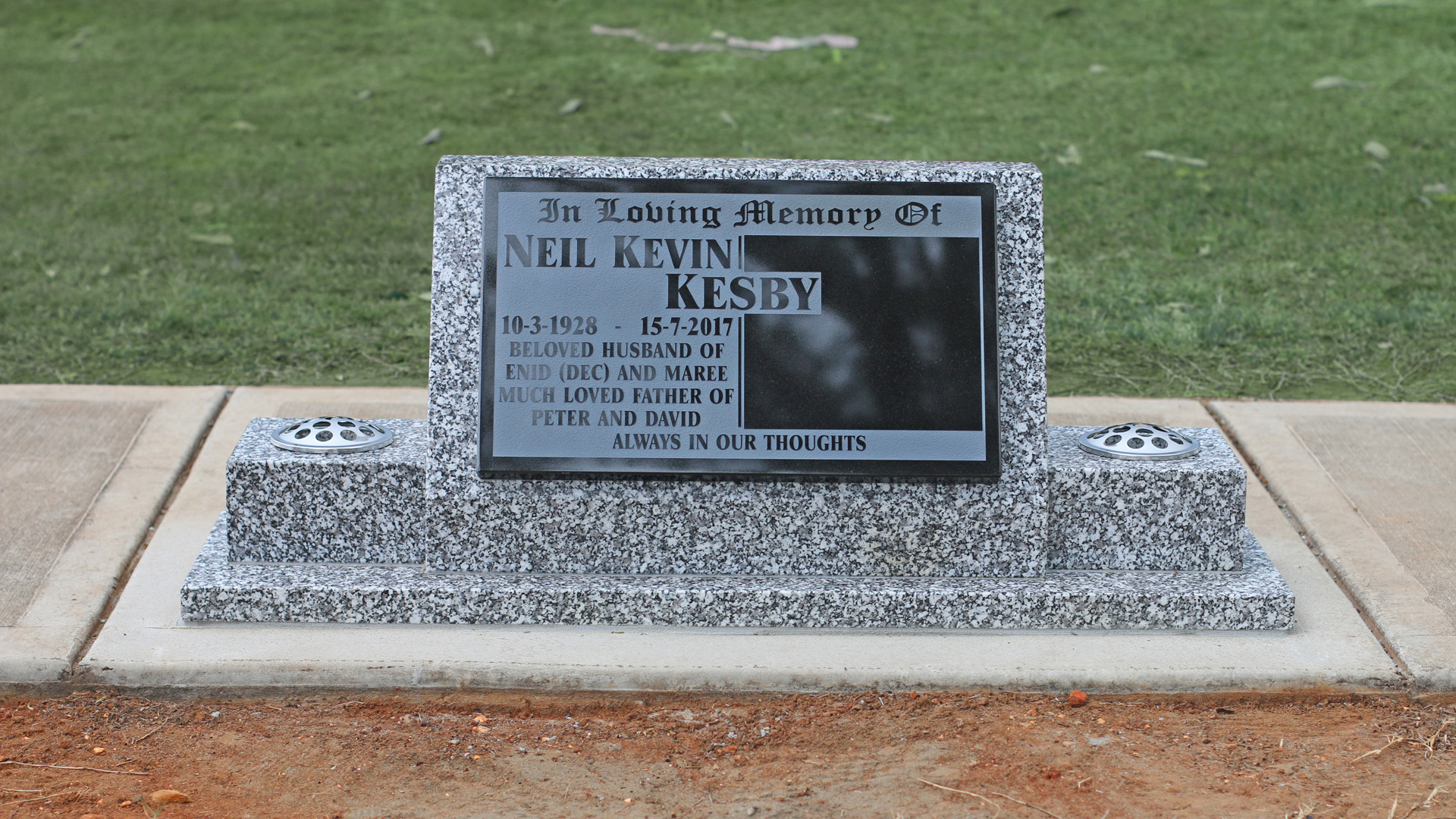 Kesby
A harcourt granite headstone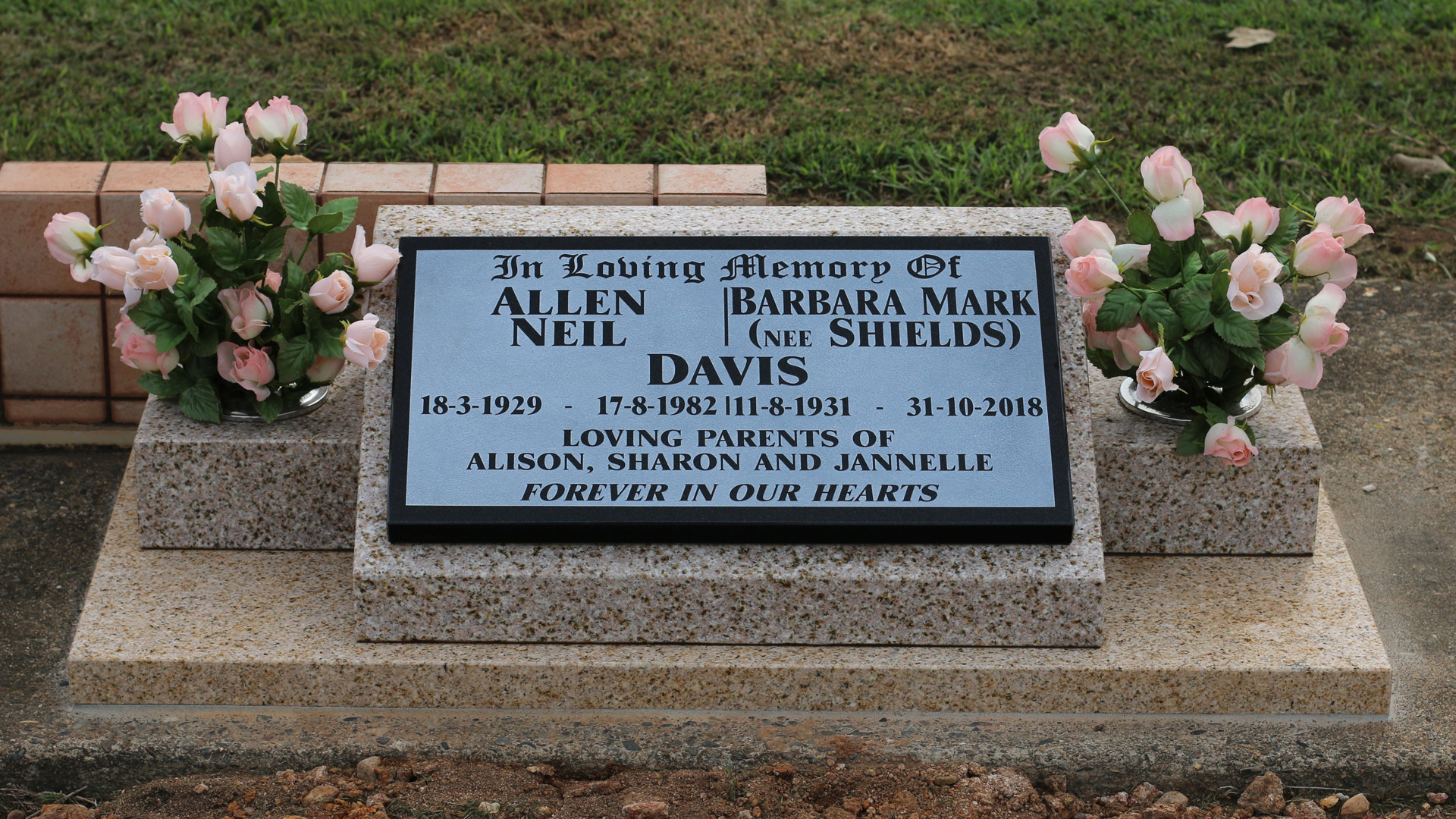 Davis
A sandy yellow granite headstone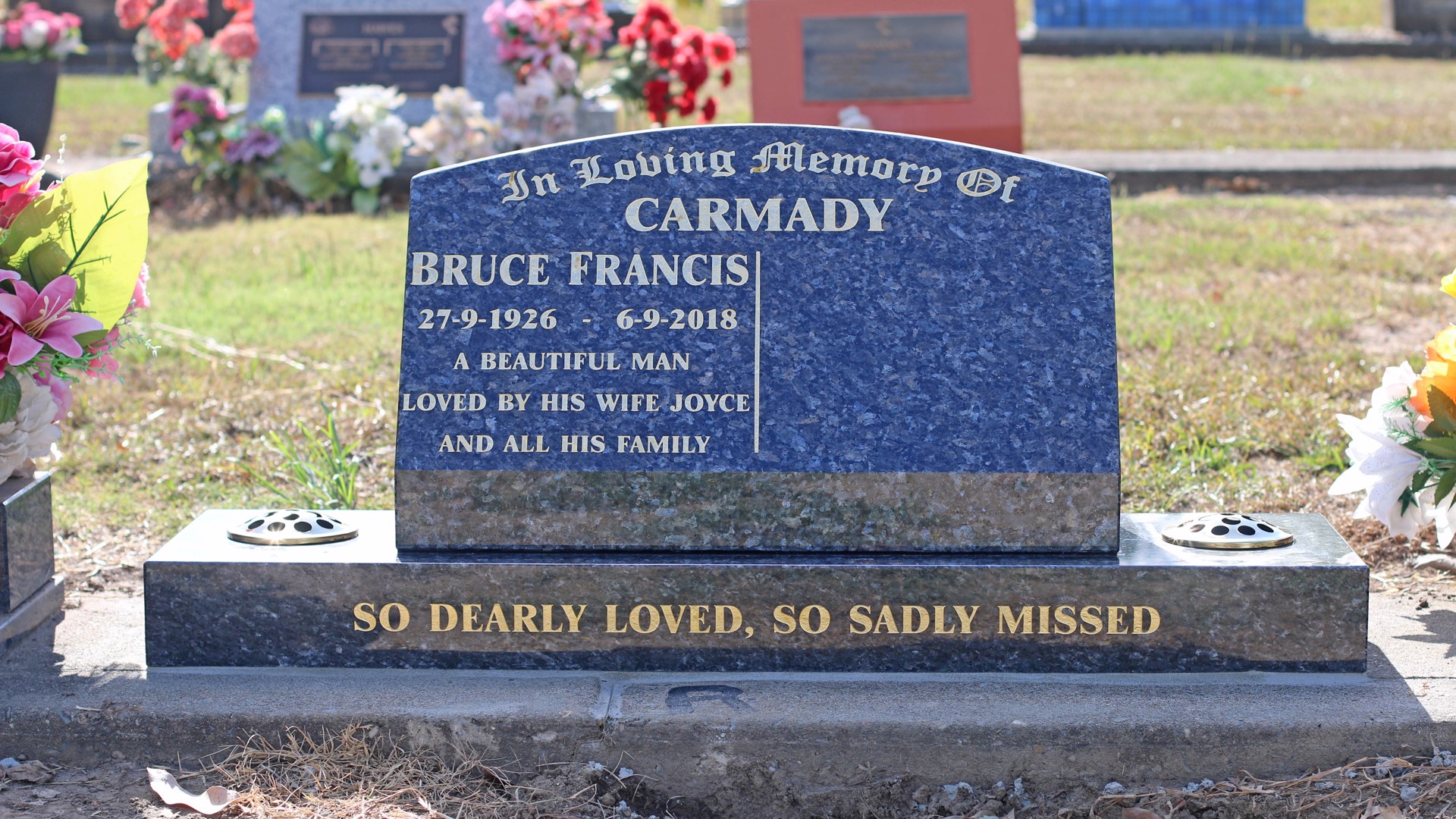 Carmady
A blue pearl granite headstone
Mayhew
A paradiso granite headstone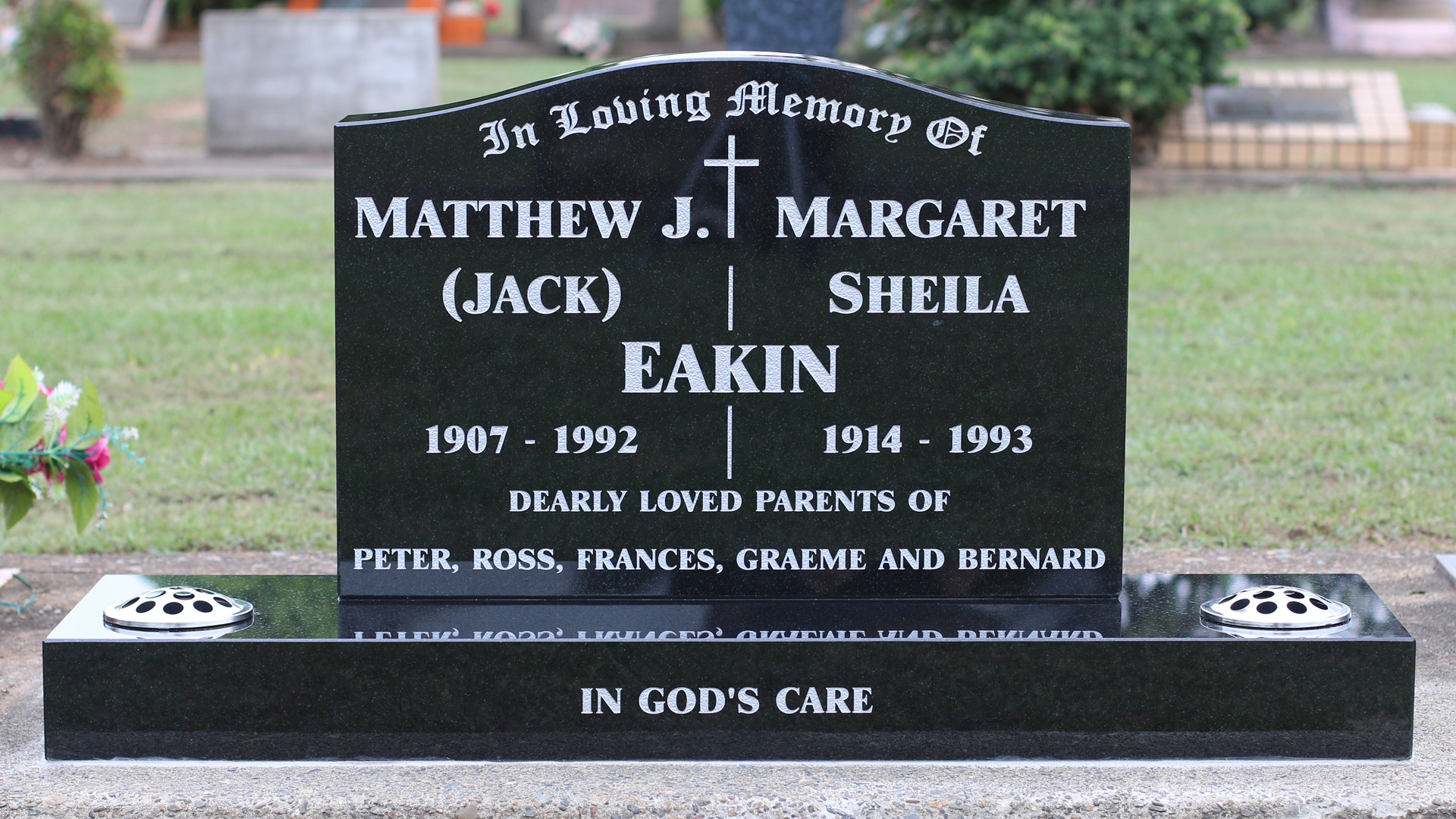 Eakin
A black granite headstone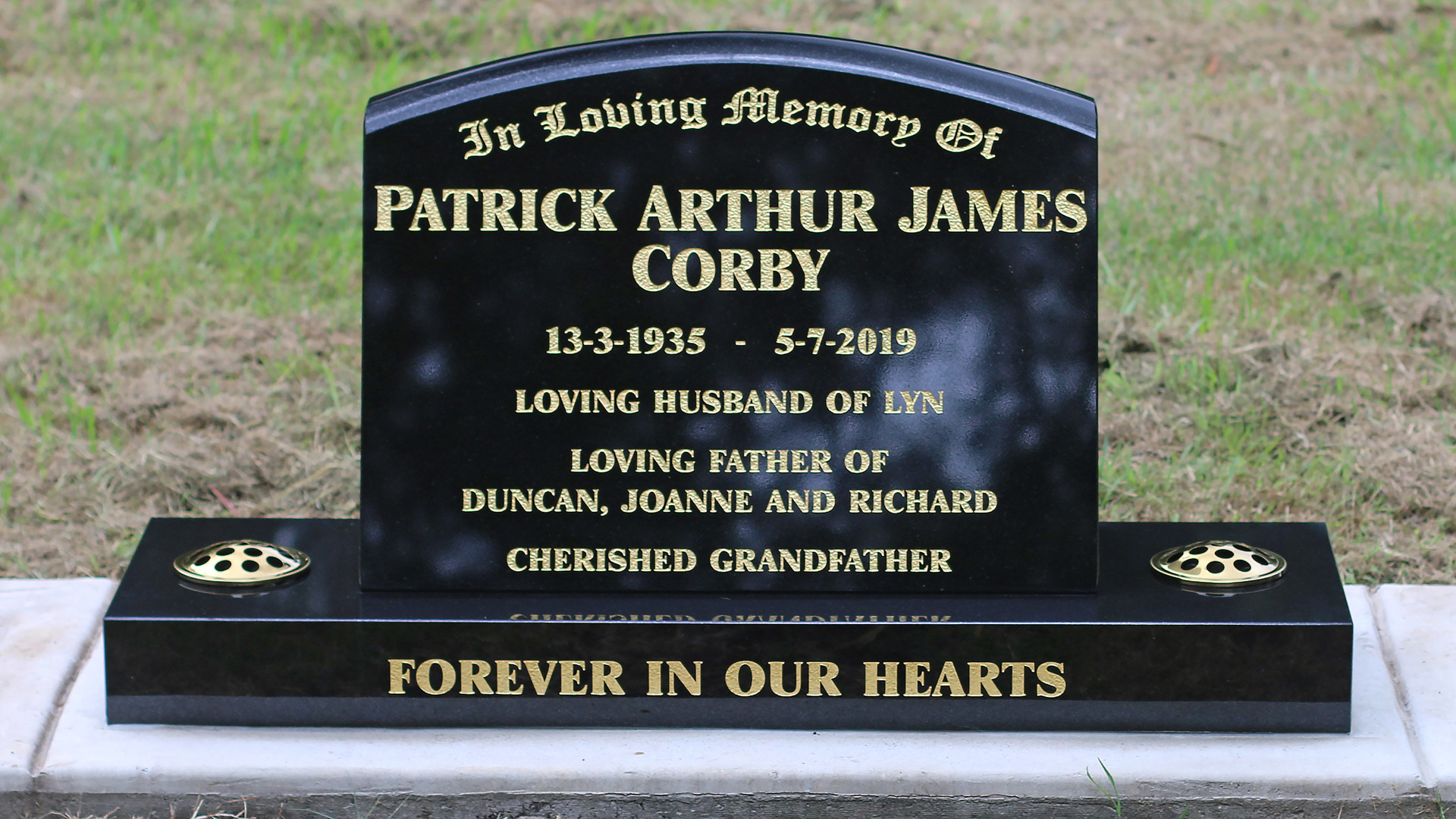 Corby
A black granite headstone